Overture from the Messiah by George Friedrich Händel (1685-1759)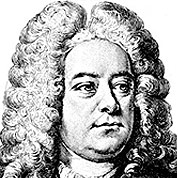 Messiah (HWV 56) is an English-language oratorio composed in 1741 by George Frideric Handel. The text was compiled from the King James Bible and the Coverdale Psalter by Charles Jennens. It was first performed in Dublin on 13 April 1742 and received its London premiere nearly a year later. After an initially modest public reception, the oratorio gained in popularity, eventually becoming one of the best-known and most frequently performed choral works in Western music.



Notes
Baroque Era. 109 Measures. 9 Pages. Time Signature 4/4. Key of G.
Guitar Pro Playthrough