Desafinado by Antonio Carlos Jobim (1927-1994)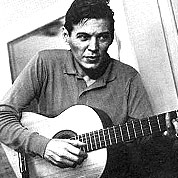 Antonio Carlos, also known as Tom Jobim was a Brazilian songwriter, composer, arranger, singer, and pianist/guitarist. He was a primary force behind the creation of the bossa nova style, and his songs have been performed by many singers and instrumentalists within Brazil and internationally.


Notes
Desafinado", a Portuguese word (usually rendered into English as "Slightly out of Tune", or as "Off Key"), is the title of a bossa nova song composed by Antonio Carlos Jobim with lyrics (in Portuguese) by Newton Mendonça. The version by Stan Getz and Charlie Byrd (from the album Jazz Samba) was a major hit in 1962, reaching 15 and 4 on Billboard's pop and easy-listening charts.
Bossa Nova. 71 Measures. 5 Pages. Time Signature 2/4. Key of F.