Canon in D (Ordinary People Theme) by Johann Pachelbel (1653-1706)
Grade 4 Late Intermediate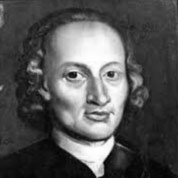 Johann Pachebel is German like Bach and is a master of the organ. Pachelbel met the Bach family in Eisenach and became the teacher of Johann Christoph Bach, the older brother of Johann Sebastian Bach.



Notes
Canon in D is a Wedding classic alongside with Bach's Jesu, Joy of Man's Desiring. It was written in or around 1680, during the Baroque period, as a piece of chamber music for three violins and basso continuo, but has since been arranged for a wide variety of ensembles. The Canon was originally paired with a gigue in the same key. American film director Robert Redford used the piece as the main theme for his 1980 Academy Award-winning film Ordinary People.
Guitar Demo
56 unique bars. Play once.
Some barre chords. mostly Bm and F#m on the 2nd fret.
T=thumb, subsitute with 1(index) if uncomfortable.
Basic chord progression is D-A-Bm-F#m-G-D-G-A. This song has a mirror image start and end where chords at a higher octave are played. Easy to play with a duet instrument. Passages can be interchanged easily. Song can go on as long as you want provided you keep to the same chord progression. You can even play the same passage twice but always start slow. Midway thru the song Bar[25] onward, you will encounter more notes! Keep in time with the tempo by playing and holding the root chord note so you won't get lost. Memorize D-A-Bm-F#m-G-D-G-A. If you mess up, remember the progression and you will be ok.
Guitar Pro Playthrough
Tab taken from Classical For The Guitar by Jerry Synder.