BWV 988 Goldberg Variations 4 by Johann Sebastian Bach (1685-1750)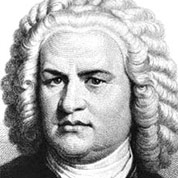 Johann Sebastian Bach was a German composer, organist, harpsichordist, violist, and violinist whose sacred and secular works for choir, orchestra, and solo instruments drew together the strands of the Baroque period and brought it to its ultimate maturity.



Notes
Baroque Era. Solo Guitar. Drop D tuning. 3/8 time signature. Key of G major. 3 pages 33 bars.
Like the passepied, a Baroque dance movement, this variation is in 3/8 time with a preponderance of quaver rhythms. Bach uses close but not exact imitation: the musical pattern in one part reappears a bar later in another (sometimes inverted).