The Happy Farmer by Robert Schumann (1810-1856)
Level Beginner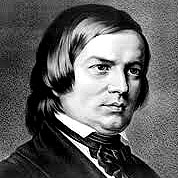 Robert Schumann, sometimes known as Robert Alexander Schumann was a German composer, aesthete and influential music critic. He is regarded as one of the greatest and most representative composers of the Romantic era.


Notes
12 Measures. AABB Repeat the 2 parts twice with alternate ending. Play brightly. No Barre Chords. Beginner Piece. Key of C. 3/4 Time Signature.