The Sound of Silence by Paul Simon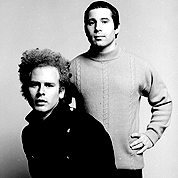 The Sound of Silence," originally "The Sounds of Silence," is a song by the American music duo Simon & Garfunkel. It is said that the song was written by Paul Simon. "The Sound of Silence" was a top-ten hit in multiple countries worldwide, among them Australia, Austria, West Germany, Japan and the Netherlands. Generally considered a classic folk rock song,




Notes
Modern. Popular. Time Signature: 4/4. Drop D Tuning. Key of D Minor. Arranged by Geoff Lawson. 3 Pages. 54 bars.
Guitar Demo (Stephanie Jones)
Guitar Pro Playthrough