Scarborough Fair (Canticle) by Paul Simon and Garfunkel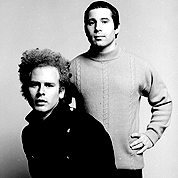 "Scarborough Fair" is a traditional English ballad about the Yorkshire town of Scarborough. Paul Simon and Garfunkle also performed this ballad in 1966. This is an arrangement by Michiwo Tashima based on the modern duo's version.



Notes
The song relates the tale of a young man who instructs the listener to tell his former love to perform for him a series of impossible tasks, such as making him a shirt without a seam and then washing it in a dry well, adding that if she completes these tasks he will take her back. Often the song is sung as a duet, with the woman then giving her lover a series of equally impossible tasks, promising to give him his seamless shirt once he has finished.
Traditional/Modern. Time Signature: 6/8. Standard Tuning. Arranged by Michiwo Tashima. 5 pages. 66 measures. Check out also for an easier version of this piece.