Malgre Tout (Despite Everything) by Manuel Ponce (1882-1948)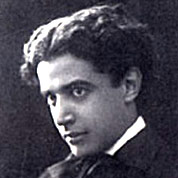 Manuel Ponce was a Mexican composer active in the 20th century. His work as a composer, music educator and scholar of Mexican music connected the concert scene with a usually forgotten tradition of popular song and Mexican folklore. Many of his compositions are strongly influenced by the harmonies and form of traditional songs.




Notes
20th century. 51 Measures. 3 Pages. 2/4 Time Signature. key of E minor. Arranged by Richard Yates

Guitar Demo (Alain Reiher)
The piece Malgré Tout (In spite of everything) was composed by Manuel M. Ponce in homage to his friend, the sculptor Jesús F. Contreras (1866-1902), who lost his right arm due to cancer. The musical work was composed to be played on the piano only with the left hand and is named after a famous piece by Contreras made in 1898.
Guitar Pro Playthrough