Garoto by Tom Jobim (1927-1994)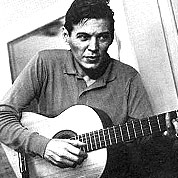 Antonio Carlos (1927-1994) also known as Tom Jobim was a Brazilian songwriter, composer, arranger, singer, and pianist/guitarist. He was a primary force behind the creation of the bossa nova style, and his songs have been performed by many singers and instrumentalists within Brazil and internationally.




Notes
Written by Tom Jobim. Arranged by Raphael Rabello. Key of E minor. 2 pages. 2 sections. 32 bars.
Guitar Demo (Fernando Presta)
Guitar Pro Playthrough