Le Souvernir by Marco Aurelio Ferranti (1802-1878)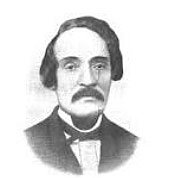 After A.T. Huerta, the most distinguished European guitarist to tour America was the Italian Marco Aurelio Zani de Ferranti (1802-1878), who toured the country with Paganini's protégé Camillo Sivori in 1846. Zani de Ferranti, who also was renowned as a poet, was a composer, a highly regarded concert guitarist and the Court Guitarist to the King of Belgium.


Notes
Romantic Era. No. 1 from six Melodies Nocturnes Originales, Opus 4a. 3 Pages. Time Signature 6/8. Key of Em. Andante.