K87 L33 Sonata in B Minor by Domenico Scarlatti (1685-1757)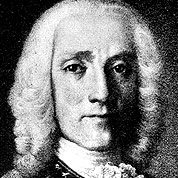 Giuseppe Domenico Scarlatti was an Italian composer who spent much of his life in the service of the Portuguese and Spanish royal families. He is classified as a Baroque composer chronologically, although his music was influential in the development of the Classical style.



Notes
Baroque Era. Transcription to E minor. 5 Pages. 70 measures. Andante Mosso.
More info on Scarlatti's Sonata.
The above video shows Philip Porter playing K87 L33 Sonata in B Minor (his transcription in E minor) found at classtab.org. The PDF Transcription on this page is by Theo Thomassen (similiar to Philip's).
Guitar Pro Walkthru