Sonata para Guitarra (II. Minueto) by Antonio Jose (1902-1936)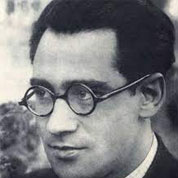 Antonio José was a Spanish composer. His harmonic understanding put him in the forefront of post-impressionist composers, and though a disciple of Ravel, his particular voice and choice of medium set him distinctly apart. His chief biographer, Miguel Ángel Palacios Garoz, points out that Antonio José was not only a prolific composer but a writer with an intellectually facile mind that was open to influences from all fronts of contemporary music.




Notes
20th Century. Sonata para Guitarra. Time signature 3/4. 94 measures. 5 pages. key of Am.
Guitar Pro Demo (Michalis Kontaxakis)