Etude in A Minor by Mauro Giuliani (1781-1829)
Grade 3– Intemediate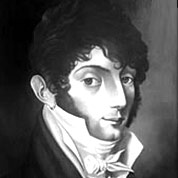 Mauro Giuliani was an italian guitarist and composer, and is considered by many to be one of the leading guitarist virtuosos of the early nineteenth century. He was a prolific composer, writing over 150 pieces for the guitar, as well as many chamber compositions for the violin, voice, flute, piano, and chamber orchestra.



Notes
-The suggested Left hand fingering may be weird at first but you will soon notice the finger position sets up for the next finger placement.
-Lots of thumb action and finger gymnastics. Suspension of bass/treble notes.
-Bar[12]-[16] In these 4 Bars, you will enounter a series of rapid bass notes (struck with thumb).
Make sure the treble notes are suspended and heard.
-2 half barred chords at the end (first fret). 35 total bars. Played straight with no repeats.