Easter Hymn by Fernando sor
Grade 2 Early Intermediate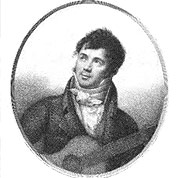 Fernando Sor was a Spanish classical guitarist and composer. He is best known for his guitar compositions, but he also composed music for opera and ballet, earning acclaim for his ballet titled Cendrillon. Sor's works for guitar range from pieces for advanced players, such as Variations on a Theme of Mozart, to beginner pieces.



Notes
AABB 2 parts each played twice with different endings. 18 bars in total. There are suspended notes and all fingers will be used on the right hand (plucking) In Easter Hymn, there are several parts where multiple strings must be sounded at the same time (chord). If the 3 strings are next to each other in a group, you can strum the strings with your thumb in downwards motion or pluck all three strings with your 2 fingers and thumb (pim).
Strum with thumb downwards only works if the strings are group next like in Bar[3] above. If there are gaps between strings or you have to play every other string. You'll need accuracy so pluck each string-strumming no longer works.