Syrinx by Claude Debussy (1862-1918)
Level Beginner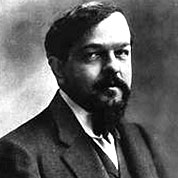 Syrinx is a piece of music for solo flute which Claude Debussy wrote in 1913. Syrinx is commonly considered to be an indispensable part of any flutist's repertoire. The name "Syrinx" came from the nymph in classical Greek mythology.




Notes
Romantic Era. Moderato. Key of Db. Time Signature 3/4. 3 pages. 35 measures. Arranged by Matthieu Jacquot/Aidan Marshall.
Guitar Demo (Aidan Marshall)
Guitar Pro Playthrough