BWV 774 Invention 3 by Johann Sebastian Bach (1685-1750)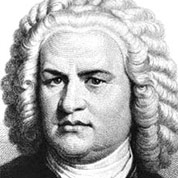 An invention is a short composition (usually for a keyboard instrument) in two-part counterpoint. Bach had composed 15 inventions which are similar in style to a figure but much simpler. Inventions are usually not performed in public, instead they serve as exercises for keyboard students, and as pedagogical exercises for composition students.




Notes
Baroque Era. Invention 3. 60 Measures. 3 Pages. 3/8 Time Signature. Key of G. Arranged by Ken Hummer.
Guitar Pro Playthrough