BWV 988 Goldberg Variations 22 by Johann Sebastian Bach (1685-1750)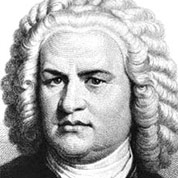 Johann Sebastian Bach was a German composer, organist, harpsichordist, violist, and violinist whose sacred and secular works for choir, orchestra, and solo instruments drew together the strands of the Baroque period and brought it to its ultimate maturity.



Notes
Baroque Era. Duet Guitar. Drop D tuning. 2/2 time signature. Key of G major. 3 pages 31 bars.
This variation features four-part writing with many imitative passages and its development in all voices but the bass is much like that of a fugue. The only specified ornament is a trill which is performed on a whole note and which lasts for two bars.
The ground bass on which the entire set of variations is built is heard perhaps most explicitly in this variation (as well as in the Quodlibet) due to the simplicity of the bass voice.