Grade 4 Late Intermediate
Bourree (BWV996) by Johann Sebastian Bach (1685 – 1750)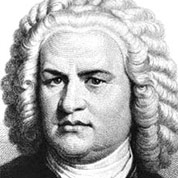 Johann Sebastian Bach was a German composer, organist, harpsichordist, violist, and violinist whose sacred and secular works for choir, orchestra, and solo instruments drew together the strands of the Baroque period and brought it to its ultimate maturity.



Notes
Bouree is a lute suite in Em. Bach wrote many songs for various instruments like violin, cello, piano, lute etc… The lute is a medieval instrument with tuning similar to the guitar therefore Bouree translate well on the guitar. Piano translation to guitar is another story. Playing "Moonlight Sonata" on the guitar is so much more difficult compared to playing on the piano. So my point is if you like classical music especially the guitar it will be wise to seek out Bach who wrote much for string instrument, in particularly the lute.
Guitar Demo
Approach Bouree with jumpy and lively feel. This song is more challenging on the left hand. Don't hold chords for too long, your left hand should be in constant motion. Thumb (p) and index (i) finger plucking mostly on the right hand. In this tab, I opt for open strings as much as possible rather than barred chords. Fingering is best for me. See if it suites you. As always if a certain part of the song is troubling you, try other fingering alternatives.
Guitar Pro Playthrough