Bachianas Brasileiras No 4 Preludio by Heitor Villa-Lobos (1887-1959)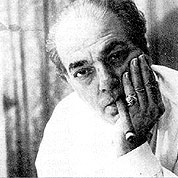 Heitor Villa-Lobos was a Brazilian composer, described as "the single most significant creative figure in 20th-century Brazilian art music". Villa-Lobos has become the best-known and most significant Latin American composer. His music was influenced by both Brazilian folk music and by stylistic elements from the European classical tradition.




Notes
20th century. Arranged by Marcel Estivalet. 41 Measures. Drop D Tuning. 4 Pages. Key of D. Time Signature 4/4.
Guitar Demo (Jadson Matos)
Guitar Pro Playthrough