BWV 813 Courante by Johann Sebastian Bach (1685-1750)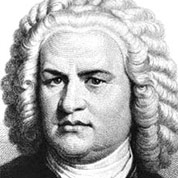 Johann Sebastian Bach was a German composer, organist, harpsichordist, violist, and violinist whose sacred and secular works for choir, orchestra, and solo instruments drew together the strands of the Baroque period and brought it to its ultimate maturity.




Notes
Baroque Era. Corante. Solo Guitar. 57 Measures. 3 Pages. 3/4 Time Signature. Key of E minor. Arranged by Edson Lopes.
The French Suites, BWV 812–817, are six suites which Johann Sebastian Bach wrote for the clavier (harpsichord or clavichord) between the years of 1722 and 1725. A courante (running) is court dance for couples, prominent in the late 16th century and fashionable in aristocratic European ballrooms.
Guitar Demo (Erisvaldo Borges)
Guitar Pro Playthrough