BWV 1004 Ciaccona by Johann Sebastian Bach (1685-1750)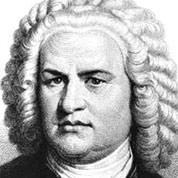 Johann Sebastian Bach was a German composer, organist, harpsichordist, violist, and violinist whose sacred and secular works for choir, orchestra, and solo instruments drew together the strands of the Baroque period and brought it to its ultimate maturity.
NEW version. My version : ) After working on Ciaccona for almost a year -on and off- and watching Segovia's and John Williams' video together with the sheet music found on ultimate-guitar, i have completed a version with best suit me. Segovia was the first to transcribe BWV 1004 for the solo guitar. He is the master. This is not an easy piece by any means. I can play this in part but not seamlessly. this is a 15 minute piece. One must memorize it in full to avoid flipping 31 pages. I use segovia/williams video to alter the fingering and to match my ability. I use open strings whenever the fingering gets too tough. This piece is simply beautiful. And if i had to choose a favorite classical guitar piece, this is it. Enjoy!



Notes
Baroque Era. Big Piece. 257 measures. Drop D. Andre Segovia. 3/4 time signature. Key of d minor. 31 pages. Watch Andre Segovia master class, it helps tremendously.
Andre Segovia (Miss Ciaccona? lol)

John Williams (slightly faster version)

Old version (internet version) I don't know who transcribed this one. He did a good job but its too hard for me. I made a new version (above) which i think is more logical and easier.