BWV 1004 Ciaccona by Johann Sebastian Bach (1685-1750)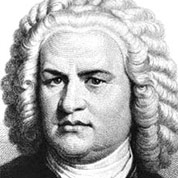 Chaconne, Italian Ciaccona, solo instrumental piece that forms the fifth and final movement of the Partita No. 2 in D Minor, BWV 1004, by Johann Sebastian Bach. Written for solo violin, the Chaconne is one of the longest and most challenging entirely solo pieces ever composed for that instrument.



Notes
Baroque Era. Big Piece. 257 measures. Drop D. Andre Segovia. 3/4 time signature. Key of d minor. 31 pages.
Andre Segovia's Masterclass
John Williams (slightly faster version)

Guitar Pro Playthrough