(Wascha Mesa) Italian Dance by Hans Neusidler (1508-1563)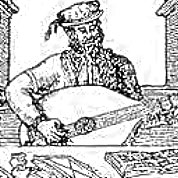 Hans Neusidler was one of the leading figures in the development of 16th cnetury German Lute music. He achieved considerable success not only as a performer and composer, but also as a lute maker and teacher. His sons, Melchior and Conrad (he had 13 children altogether), were also prominent lutenists and composers in their own right.


Notes
Between 1536 and 1549 Neusidler published 8 books of Lute Music, the first of which contains an important introduction on playing the lute.
It was common practice in Neusidler's time to use the right-hand middle finger (m) or thumb (p) on the strong beats of any group of eight notes wherever possible. pipi or mimi
Renaissance Era. 73 Measure. Key of A minor. Easy guitar piece. 4/4 Time Signature. Unique plucking. middle on the upbeat. 3 String tuned down to F#. Including Part 2 Der Hupff Auff.