Von Edler Art by Hans Neusidler (1508-1563)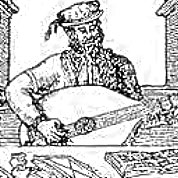 Hans Neusidler was one of the leading figures in the development of 16th cnetury German Lute music. He achieved considerable success not only as a performer and composer, but also as a lute maker and teacher. His sons, Melchior and Conrad (he had 13 children altogether), were also prominent lutenists and composers in their own right.


Notes
Renaissance Era. 3/4 Time Signature. Key of g. 33 measures. 2 pages. Easy Guitar Solo Piece. Lute or Vihuela. Tuning 3rd string don half step to f#.