Alba by Konstantin Vassiliev (1970)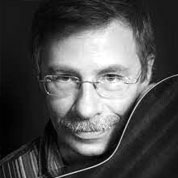 Vassiliev composed chamber music for various types of ensemble, but his work remained focused, however, on his main instrument, the guitar. His numerous compositions and arrangements have been published in Europe , as well as in Japan , Canada and the USA . His music sounds experimental and innovative, but it is also stamped by tradition, above all that of the classical Russian school. His musical style distinguishes itself by its diversity: from romantic melancholy through impressionistic fantasies and mysticism, right up to contemporary expressiveness.




Notes
21 century. 3 pages. 82 bars. 3/4 time signature. Andantino. Key of D.
Guitar Demo (Ethan Boyers)
Guitar Pro Playthrough