Tattered Old Kite by David Wilcox (1958-)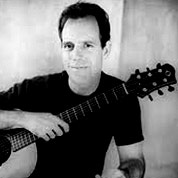 David Patrick Wilcox is an American folk musician and singer-songwriter guitarist. He has been active in the music business since the late 1980s. Many critics compare his style to James Taylor as well as Joni Mitchell and John Gorka.


Notes
20th century. Fingerstyle. Acoustic. 28 Measures. 4 Pages. Time Signature 4/4. Tuning. 1-C, 2-G, 3-E, 6- D. Capo 2. Plucking Pattern. key of c.