Secret Love by Sammy Fain. Arranged by Tōru Takemitsu (1930-1996)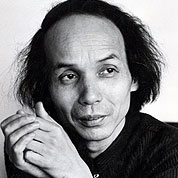 Although Takemitsu's (1930-1996) artistically most ambitious works are focused on the genres orchestral and chamber music, the composer also displays great interest in popular music including jazz, pop and French chansons. He composed around a hundred film scores (Dodes'ka-Den, 1996). His 12 Songs for Guitar (1977), containing passages with arrangements of world-famous pop classics (including songs by the Beatles), demonstrate Takemitsu's affinity with the broader musical tastes generated by the hyper-cultural influences of a media-dominated world.




Notes
Sammy Fain composer. Arranged by Toru Takemitsu. Key of A minor. Time signature 4/4. 2 pages. 24 measures.
Guitar Demo (Claudio Tumeo)
Guitar Pro Playthrough