Sonata 2 Variaciones by Jose Ardevol (1911-1981)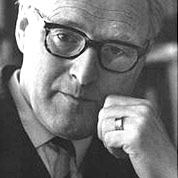 José Ardévol was a Cuban composer and conductor of Spanish derivation. As a child, Ardévol studied under his father, Fernando, who was a musician and conductor. He emigrated to Cuba in 1930, and from 1934 to 1952 was the director of the Orquestra de cámara de la Habana.



Notes
20th century. Latin. 77 measures. 11 pages. 6/8 time signature. key of g. Allegretto.