Serenata Espanola (Study) by Joaquin Malats (1872 – 1912)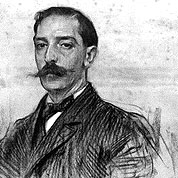 Joaquin Malats was a Catalan composer and pianist from Barcelona. After debuting with fourteen years (1886), he continued his studies at the Paris Conservatoire , where he won first prize in piano and Diémer the year award 1903. He performed throughout Europe and the United States with extraordinary success.




Notes
One of his most melodic pieces is the Serenata Española. Romantic. 116 Measures. 16 Pages. Time Signature 3/4. Transcription by Edson Lopes.
Guitar Demo (Joaquin Malats)
Guitar Pro Playthrough