Samba de Aviao (Copabana Palace) by Antonio Carlos Jobim (1927-1994)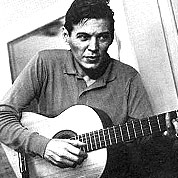 Antonio Carlos, also known as Tom Jobim was a Brazilian songwriter, composer, arranger, singer, and pianist/guitarist. He was a primary force behind the creation of the bossa nova style, and his songs have been performed by many singers and instrumentalists within Brazil and internationally.


Notes
from the film Copabana Palace. "Song of the Jet". Bossa Nova. 46 Measures. 3 Pages. Time Signature 4/4. Key of C.