Romancillo de Maria Belen by Regino Sainz De La Maza (1896-1981)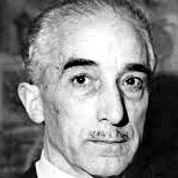 Regino Sainz de la Maza y Ruiz was a Spanish classical guitarist. He also shared a close friendship with composer Antonio José Martínez Palacios, who dedicated him some of his guitar compositions. His younger brother Eduardo Sainz de la Maza was also an acclaimed guitarist and composer.




Notes
Modern. Andantino. 62 Measures. 3 Pages. Time Signature 2/4. key of C/Am. No. 3 from La Frontera de Dios.
Error on the notes on the sheet/score
measure 7,16 – in the sheet the F#s on the 1st string are Fs
measure 42 – in the sheet the F#s on the 4th and 5th strings are Fs
measures 41,45 – in the sheet the Bs and C are on the 5th and 2nd strings, and the natural harmonic is at the 19th fret
measure 51-62 – in the sheet the harmonics are not clearly specified
measure 60 – in the sheet the second note is a half note (not a quarter note)
Guitar Demo (Antonio Rioseco)
Guitar Pro Playthrough