Opus 24 No 2 Mazurka by Frederic Chopin (1810-1849)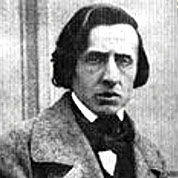 Frédéric François Chopin was a Polish composer, virtuoso pianist, and music teacher of French–Polish parentage. A great masters of Romantic music and has been called "the poet of the piano". He supported himself as a composer and piano teacher, giving few public performances. For most of his life, Chopin suffered from poor health; he died in Paris in 1849 at the age of 39.



Notes
This lydian melody in the B section and the modulation up one half-step to Db major in the C section makes this Mazurka an easy favorite, so unusual do the effects sound on guitar. In spite of some quick shifting and strong upper position skills, it is unexpectedly idiomatic.
Romantic Era. 120 Measures. 10 Pages. Time Signature 3/4. key of C and Db major. legato. Mazurka. Arr Stephen Aron.
Guitar Pro Playthrough