Opus 232 No 2 Oriental by Isaac Albeniz (1860-1909)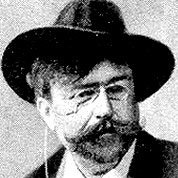 The virtuoso pianist and composer Isaac Albeniz was an instrumental figure in the development of the Spanish "nationalist" school of composition. Asturias-Leyenda is from his "Suite espanola" which contains eight pieces for piano with both geographical and generic titles. For example, Asturias is an old province of northwestern Spain, and a leyenda is a type of dance.



Notes
Oriental, Op. 232, No. 2, is a composition by Isaac Albéniz. [1]
It was written for piano, in the key of D minor, as part of the suite Chants d'Espagne. Since it has been transcribed for classical guitar by Miguel Llobet it has become a notable piece for classical guitar, although not as popular as many of his other pieces. Andres Segovia also recorded his own version of Oriental in the 1950s and it has also been performed by Stefano Grondona (as shown in the video below)
Romantic Era. 141 Measures. 13 Pages. 3/4 Time Signature. Key of D minor. Drop D.