Married Life Up Theme by Michael Giacchino (1967-)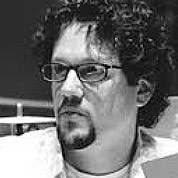 Michael Giacchino is an Italian American composer who has composed scores for movies, television series and video games. Some of his most notable works include the scores to television series. Giacchino has received numerous awards for his work, including an Emmy, multiple Grammys, a Golden Globe Award, and an Academy Award.


Notes
20th century. 95 Measures. 7 Pages. 4/4 Time Signature. Key of E. "Up" Soundtrack. Arrange by Kevin Nash.