Hommage A Tarrega I. Garrotin by Joaquín Turina (1882-1949)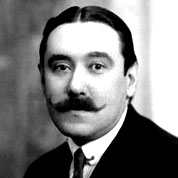 Joaquín Turina was a Spanish composer of classical music.Turina was born in Seville but his origins were in northern Italy (between Verona, Brescia and Mantova). Joaquín Turina helped to promote the national character of 20th-century Spanish music.




Notes
20th century. Flamenco. Spain. 96 measures. 2/4 time signature. 6 pages. Arranged by Andres Segovia.
Guitar Demo (Bianka Szalaty)
Guitar Pro Playthrough


Hommage a Tarrega is Turina (1882-1949) 5th and final piece written for the guitar. Garrotin style comes from the Asturias region located in the northern part of the country where it is performed in a 2/4 meter using major mode and has a cheerful and festive character.