Heliotrope Bouquet by Scott Joplin (1867-1917)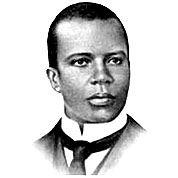 Scott Joplin was an American composer and pianist. Joplin achieved fame for his ragtime compositions, and was later dubbed "The King of Ragtime". During his brief career, Joplin wrote 44 original ragtime pieces, one ragtime ballet, and two operas. One of his first pieces, the Maple Leaf Rag, became ragtime's first and most influential hit, and has been recognized as the archetypal rag.


Notes
Jazz. Ragtime. Time signature 2/4. 87 measures. 7 pages.