Guajiras by Victor Monje Serranito (1942-)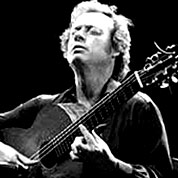 Victor Monje Serranito. Flamenco guitarist and composer was born in Madrid (Spain). He was self – educated and at the age of 12 he started as a professional. He is regarded as one of the best guitar virtuosos in History, and one who has demonstrated in his trajectory a great ease for performing, as well as an usual interest in his own evolution and artistic growth.


Notes
Flamenco. Arr by Michio Takahashi. 123 Measures. 11 Pages. Time Signature 3/4. Key of A.