Gavotte I (BWV1012) by Johann Sebastian Bach (1685-1750)
Grade 4 Late Intermediate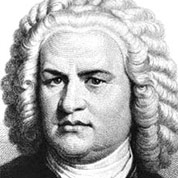 Johann Sebastian Bach was a German composer, organist, harpsichordist, violist, and violinist whose sacred and secular works for choir, orchestra, and solo instruments drew together the strands of the Baroque period and brought it to its ultimate maturity.



Notes
Gavotte is a French dance during the 17th and 18th centuries. It is part of the optional dances of the Baroque Suite. Gavotte 1 can be played either on it's own or together with Gavotte 2 in this order: (Gavotte 1 – Gavotte 2 – Gavotte 1). To me, Gavotte 1 is harder than part 2. It is also longer of the two and features the technique of pull offs while holding a chord.
Guitar Pro Playthrough
The song is filled with pull offs except for a single hammer on at Bar [13]. Make sure you hold the Barre Chord at the first fret (F). AA-BC-BC. Play Part A twice followed by (B – C) twice. Part C is a variation of Part A at the end with the closure. For Bar [16] last note "A", the LH finger is 3. This is the best for transition for me, you can substitute if you want. As long as you keep to the chords on the left hand. Plucking the wrong string or an extra string shouldn't sound that bad. Always hold bass as long as possible.(===) in the tab.