G Minor Bach by Luo Ni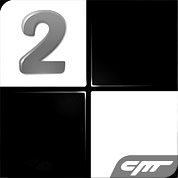 G minor Bach is the 28th stage of Piano Tiles 2. It is unlocked when the player reaches Level 10. This song is composed by Luo Ni (倪椤) and is a modification of Johann Sebestian Bach's Prelude in C minor from The Well Tempered Clavier book 1 (BWV 847).



Notes
21th Century. Key of G minor. Capo 3rd fret. 4/4 Time Signature. 4 pages. 66 measures. Mostly Semi quavers (16th notes). Arranged by by Vilakshan Kandwal.
Guitar Demo (Çağrı Çekiç)
Guitar Pro Walkthrough