Eu Su Quero Um Xodo by Tim Sparks (1954-)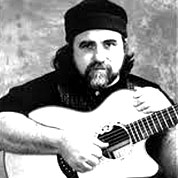 Tim Sparks (born October 31, 1954) is an American acoustic guitar player, singer, arranger and composer. Tim Sparks is an award-winning guitarist whose blending of musical styles has won him extensive praise from all corners of the music world.


Notes
20th century. Fingerstyle. Acoustic. 56 Measures. 5 Pages. Time Signature 4/4. Tuning. music by Anastacia Dominguinhos. drop d. key of d.