Cuckoos by Francois Couperin (1668-1733)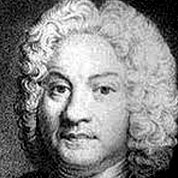 François Couperin was a French Baroque composer, organist and harpsichordist. He was known as Couperin le Grand ("Couperin the Great") to distinguish him from other members of the musically talented Couperin family.



Notes
Baroque Era. 16 Measures. 1 Pages. Drop D tuning. Time Signature 3/4. Key of Dm. 2 Barre Chord. Trills. Easy Guitar Piece.