Corazon De Nino by Raul Di Blasio (1949-)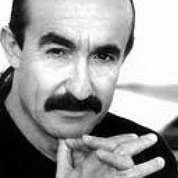 Raúl di Blasio (born November 14, 1949) is an Argentine latin jazz and easy listening pianist. Born in Zapala, Argentina, Raúl Di Blasio showed a great interest in piano at the age of six. After his parents' recommendations that he should study music, he began to pursue piano as a career.



Notes
Modern. Piano Piece. Duet with Bass. 7 pages. 82 measures. Key of F minor. Zip file. (guitar + Bass) to compensate left and right hand on the piano. There is a solo guitar version and it can be found here by Mario Alvarez. Yet another version exist! Pepe Duarte but i cannot find the sheet music. This song was a special request, does anyone have a copy of the "nueva version"? I would be more than happy to tab it out.