Castle Call by Phil Keaggy (1951-)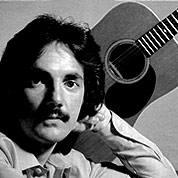 Phil Keaggy is an American acoustic and electric guitarist and vocalist who has released more than 50 albums and contributed to many more recordings in both the contemporary Christian music and mainstream markets. . He has frequently been listed as one of the world's top-three "finger-style," as well as "finger-picking," guitarists by Guitar Player Magazine readers' polls.


Notes
20th century. Fingerstyle. Acoustic. 75 Measure. 8 pages. 4/4 Time Signature.