BWV1007 Prelude in D by Johann Sebastian Bach (1685-1750)
Grade 4– Late Intermediate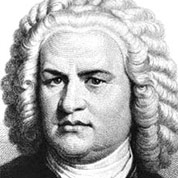 Johann Sebastian Bach was a German composer, organist, harpsichordist, violist, and violinist whose sacred and secular works for choir, orchestra, and solo instruments drew together the strands of the Baroque period and brought it to its ultimate maturity.



Notes
Johann Sebastian Bach will be forever revered for his intellectual depth, technical command and artistic beauty. In his Six Suites for Unaccompanied Cello, you can hear some of the greatest works ever written for solo cello. The Prelude, mainly consisting of arpeggiated chords, is probably the best known movement from the entire set of suites and is regularly heard on television and in films. I first heard this song played by the cellist yoyoma many moons ago. Preulde in D is full of arpeggios and scale runs which gives challenge to both hands.
42 unique bars. Tune down to D. Adapted from (Cello Suite No 1 in G). Taken from Classical For The Guitar by Jerry Synder.
To make it easier to play, I tried to maximize open strings and the use hammer on pull offs. Yep. Loads of slurs. Feel free to change. I urge you to find your own right hand fingering because I use one finger for most of the solo run. May not be technically correct but it works for me. This song may take a starting classical guitarist some time to master. Break bwv1007 prelude up into sections of 4-8 bars-practice like hell-and piece them all back together. Good luck!
Bar[1]-[22] Arpeggios (Chords after Chords)
Bar[22] Flattern Previous Chord to form a Barre Chord (5th fret)
Bar[24]-[30] Scales running up and down the fretboard. Have fun! long passage of scales runs.
Bar[31]-[37] Pay attention at right hand fingering.(pi-pi-pi) it is Not always uniform. you have to change to (pi,m) when playing the bass note A.
Bar[39]-[42] last 3 bars so finish strong. Hold Barre chord for double bass notes suspension during the arpeggios! Last bar. Strum D chord downwards with thumb.