Vals en Mi by José Brocá (1805–1882)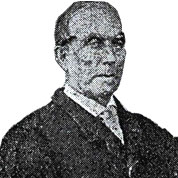 José Brocá was a Spanish guitarist and composer of the Romantic period. Mainly self-taught on the guitar, he also studied briefly with Dionisio Aguado. He was reputed to have been an excellent performer. As a teacher based in Barcelona, his best-known pupils included Felipe Pedrell and José Ferrer. He was a friend to Julián Arcas. Brocá composed around twenty works for the guitar. Brocá's music was praised for its elegance and its stylistic proximity to Tárrega's.




Notes
Romantic. Waltz. 83 Measures. 5 Pages. Time Signature 3/8. Key of E. Arranged by Stefan Apke.
Guitar Demo (Jubing Kristianto)
Guitar Pro Playthrough