Branle Anglais by Emanuel Adrianssen (1554-1604)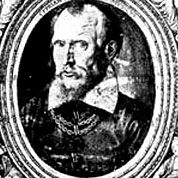 Emmanuel Adriaenssen was a Flemish lutenist and influential author of Pratum Musicum. This contains lute solos, and more importantly settings of madrigals for multiple lutes and different ensembles involving lutes and voices giving much study material for the researcher into renaissance performance practice. The ensemble pieces have been recorded by the Dowland Consort of Lutes.



Notes
Baroque Era. 14 Measures. 2 Pages. Time Signature 4/4. Key of E. 3 Barre Chord. Easy Guitar Piece.