Arietta by Muzio Clementi (1752-1832)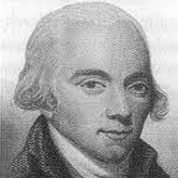 Muzio Clementi was a celebrated composer, pianist, pedagogue, conductor, music publisher, editor, and piano manufacturer. Born in Italy, he spent most of his life in England. He is best known for his piano sonatas, and his collection of piano studies, Gradus ad Parnassum. .


Notes
Classical. 20 Measures. 1 Page. Time Signature 2/4. Key of c. Easy Guitar Piece.