Aria by Giuseppe Antonio Brescianello (1690-1758)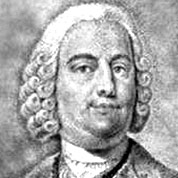 Giuseppe Antonio Brescianello was an Italian Baroque composer and violinist. He invigorated musical life in Stuttgart. His contemporaries praised his chamber works. The music of Brescianello shows great sense of melody, profound harmonic imagination combined with strong rhythmic element so typical to Italian school of the time.



Notes
Baroque. 32 Measures. 2 Pages. Key of A Minor. 3/4 Time Signature.