Apanhei Te Cavaquinho by Ernesto Nazareth (1863-1934)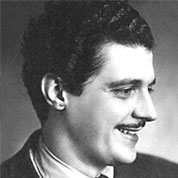 Ernesto Júlio de Nazareth was a Brazilian composer and pianist, especially noted for his creative tango and Choro compositions. Nazareth was noted for creatively combining diverse influences into his music, not only of Brazilian music but also from the music of Europe, Africa and ragtime. Many of his compositions remain part of the repertory today.



Notes
Brazil. Tango. 70 Measures. 6 Pages. Time Signature 2/4 . Key of G.