Andantino in A Minor by Felix Horetzky (1796-1870)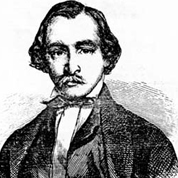 born in Horyszów Ruski in Poland on the 1st January 1796,and died in Edinburgh on 6th of October 1870.We don't know who gave him his early guitar lessons,but a short time before 1831 he went to Vienna to continue his guitar studies under Mauro Giuliani,the famous guitarist.At the same time,in order to earn his living and pay for his studies,he began to play in public,with great success.He was a guitar teacher the Austrian archduchesses of the Imperial Family.


Notes
Early Romantic Era. Easy Guitar piece. Repeat both section 19 measures. 1 barre chord. key of A minor, 6/8 Time Signature.